If you want to sell or buy a house, a home inspection is critical to know the actual condition of the property.  Home inspectors conduct visual inspection of a property to identify potential issues and provide you with an estimated cost of repairs.  Home inspectors also check newly-built homes to determine the quality of the workmanship.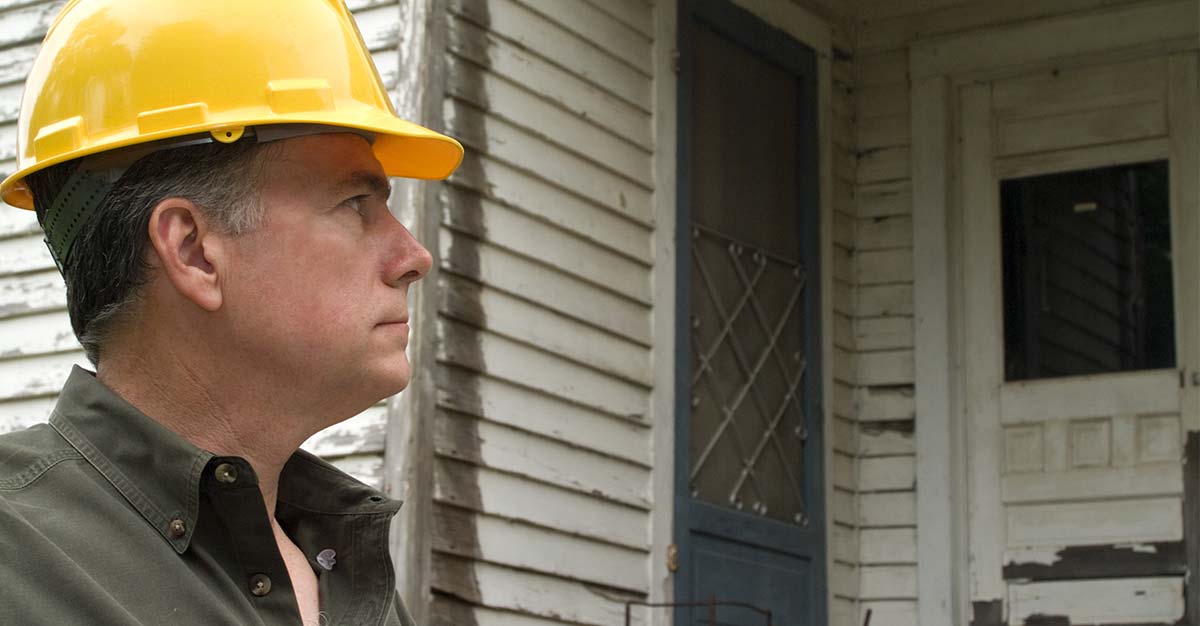 Are all home inspectors equal?
Home inspectors are like every other service professional. Some are good while others are better.
In getting a home inspection, you want to make sure you work with a home inspection company that can be trusted and will give you a reasonable rate.
With free home inspection quotes, you can find the best home inspector in Quebec and Montreal for your real estate needs.
Top Mistakes to Avoid with Home Inspections
Whether you are buying or selling a house, it is important to approach a home inspection with the right attitude. It isn't something you do as part of mortgage requirements or as a matter of course.  It is a process that will enable you to make important decisions about your real estate transaction.
1. Failing to research your home inspector.
Majority of people won't be familiar with a home inspector, especially if you are buying a house for the first time.  Keep in mind that your home inspection will be as good as the person doing it. Thus, it is critical to hire a highly-experienced and reliable one.
In choosing a home inspector, it is important for you to ask the right questions.
How long have you been a home inspector?
How many homes have you inspected?
What trainings and qualifications have you obtained?
Do you have any references?
You must hire a certified professional who is current with home inspection trends and practices.
2. Not being present at the home inspection.
Your real estate agent may say it's okay for you not to be present at the home inspection. However, it is a good idea to attend it.
It is not enough to simply read the home inspection report. You'll understand much more if you listen to the verbal report that will be delivered after the home inspection. You can also ask questions from the home inspector to get a better picture of the home's condition.
Make time for the home inspection despite your busy schedule. As a buyer, you are venturing into what could be your biggest investment.  A good home inspector can give you a good idea of what it would cost you to repair or fix issues and upgrades so you will be better prepared.
3. Not obtaining a pre-sale inspection.
If you are selling your house, it is highly recommended to get a pre-sale inspection.  A pre-sale inspection is done prior to listing your property for sale.  It provides the homeowner with information about the condition of the house and potential issues that could arise.  Knowing beforehand allows a homeowner to fix those issues before showing the property to buyers.  In the long run, a pre-sale inspection helps sellers to get the maximum value for a property and prevent obstacles to a successful sale.
4. Not understanding the home inspection report.
Don't just glance at the home inspection report. A good report will include photos, concise explanations of the home's condition and the steps to be taken to correct any issues.
As a home seller or buyer, you will feel more confident about decisions you make regarding the sale if you are fully aware of the home's condition.
5. Not preparing the house for a home inspection.
A home inspector won't be too happy if a homeowner doesn't prepare a home for inspection.  Structures such as garage and sheds should not be padlocked. Crawl-spaces should be not blocked.  In short, the home inspector must have easy access to every nook and cranny.
Get a Home Inspection Early On
Both buyers and sellers shouldn't delay hiring a home inspector. It is important to get it done as early as possible. For buyers, get a home inspection before submitting an offer to purchase.
For home sellers, get a pre-sale inspection and attend diligently to any issues that are found. Don't try to cut corners with cheap repairs because the same issues may be discovered during a buyer's home inspection.  This will only increase the cost of repairs rather that help you save money.
How to Choose a Good Home Inspector
For most people, purchasing a home is the fulfillment of a dream. It is most likely the most important purchase you will make in your lifetime.
A good home inspector is one of the most important real estate professionals you need to make a well-informed purchase.
In Canada, the home inspection industry is not strictly regulated. However, the Canadian Association of Home and Property Inspectors (CAHPI) endeavor to set guidelines of ethical practice among their members nationwide.
Below are important tips for choosing a good home inspector.
1. Check your home inspector's qualifications.
Don't be misled by home inspector certifications obtained from quick courses.  Find a home inspector with years of training and hands-on experience in construction. In fact, a good home inspector is ideally from the construction industry first prior to becoming a home inspector.  A person with personal knowledge of home-building is a good candidate.
2. Always ask the length of experience in the home inspection industry.
It is important to check how long a home inspector has been in the business and how many home inspections he has done.  Experience is a very important factor in determining the quality of a home inspector.
3. A home inspection must provide a detailed written home inspection report.
When hiring a home inspector, make sure his services will include a detailed, written home inspection report.  It should not be a checklist or a hand-written note.
A good home inspection report should include:
Overview of the inspection itemizing all the aspects that were checked and their condition.
Maintenance items are those that need regular attention or maintenance so a buyer is aware of future maintenance costs.
Major Items for Repair will list any defects that could be costly. These items will be in detail and will include the estimated cost of repair or replacement.
4. Memberships and Affiliations with Professional Organizations
It is important to ensure that your home inspector has memberships and affiliations with professional organizations such as the Canadian Association of Home and Property Inspectors (CAHPI) or the Quebec Association of Building Inspectors (AIBQ).
Memberships in professional organizations helps to ensure a home inspector obtains continuous training and carries professional liability insurance.
5. Technologies and Equipment used in the home inspection
Home inspectors can use just a flashlight during a home inspection.  Today, technologies are available for checking a home's condition such as electrical circuit analyzers, digital moisture meters, etc.
Price will always be a factor when hiring a professional but this should be at the bottom of your list.  With such an important project costing hundreds of thousands of dollars, you don't want a bargain home inspector.
6. Insurance for General Liability and Errors and Omissions
Most home inspectors are sole proprietors and may not have staff working for them. As a professional providing a service to homeowners and buyers, it is critical to hire a home inspector with the right insurance.  Check if your home inspector has general liability and errors and omissions insurance.
It isn't mandatory for them to have insurance but you should be very afraid if your home inspector is not insured.
It is most important to choose the most qualified home inspector you can find.  Saving $50 from the price of a home inspection is not worth it if you are exposed to future financial losses because of a bungled home inspection.
Find the Best Home Inspector for Buying or Selling a House
Finding a good home inspector in Quebec can be overwhelming considering there are hundreds of candidates to choose from.
You can save time and feel more confident about your choice when you compare free home inspection quotes.  Qualified home inspectors in Quebec will submit to you a professional quote based on the size of your home and location.
Fill-out our short online form today to connect with qualified and experienced home inspectors to help with your real estate transaction.
Our quotes are free and no obligation. Take advantage of free home inspection quotes to find the best home inspector at the right price.