Building inspector associations (AIBQ, interNACHI, ANIEB, CAHPI) in Quebec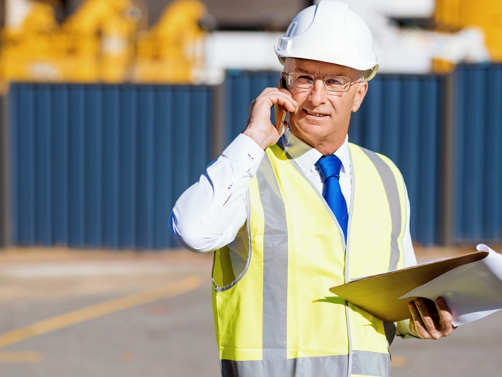 Professionals belong to organizations and associations.
Indeed, very few professions are not governed by law or are not framed by any structure that ensures that a code of ethics and standards are followed.
Building inspectors are not exempted from this practice.
From a customer's perspective, the role of professional associations is important.
Not only do they allow you to find a reliable expert in your area who also speaks your language, but they also ensure that everyone receives quality service that adheres to standard practices.
Would you like to know more about the professional associations that oversee the profession of building inspectors?
You are in the right place! Home Inspection Quotes has prepared for you a list of these organizations and the role that each one plays in the market.
Quebec Association of Building Inspectors (AIBQ)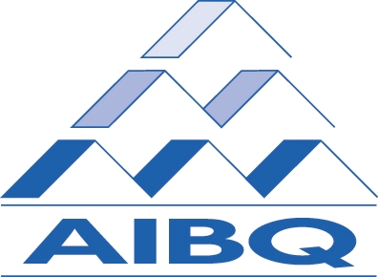 The Association of Building Inspectors of Quebec has monitored the trade since 1990.
Building experts joined forces to form it, thus ensuring the quality of pre-purchase inspections in the province of Quebec.
In fact, the AIBQ imposes on its members the completion of the college program in building inspection which is recognized and accredited.
An AEC (certificate of collegiate studies) is obtained from the program leading to a DEC (diploma of collegiate studies).
It is, however, designed for an adult clientele and active in the job market.
The education provided agrees with the recent realities of the labor market.
To be a member of the Association of building inspectors of Quebec (AIBQ), applicants must pass practical and theoretical assessments throughout their professional life and must continue their learning so that they can acquire more skills and new techniques that are necessary for effective and professional building inspections.
This initiative has paid off since it now represents many professionals which you can find by searching the organization's website under several categories:
Candidate member who is still not a building inspector but is in the process of being one notably because he has passed the exams required by the AIBQ to be a member;
Honorary member
Member Inspector who has subscribed to an error and omissions insurance plan that protects their title and reputation, as well as their clientele;
Certified member inspector who has experience from at least 250 inspections and who has gone through all the rigorous stages of the accreditation process. It is subject to regular checks and is provided with the prestigious National Certificate of Competence issued by ACIBI. It is also mandatory for this member to have an error and omissions insurance coverage.
Student member who cannot conduct an inspection but who must send curriculum vitae, photo, and proof of training to be part of the association. These members still pay their membership fees to the AIBQ.
Please note that all inspectors and certified members of the AIBQ are required to subscribe to a valid error and omissions insurance plan.
For example, if the building inspector forgot to check the exterior wall behind a door in the basement and did not notice the telltale signs of water infiltration or if he underestimated the importance of a crack, you can file a claim.
If the building inspector does not have insurance, a lawsuit would be futile because he would not be solvent.
Even if a liability insurance protecting you from any professional error and omission is required for each member of the AIBQ, it is strongly recommended that you, as a consumer, check the validity of the professional liability insurance of the building inspector whom you plan to hire and find out the maximum amount of compensation that you are entitled to claim.
Obtain all necessary information for your own protection BEFORE your real estate transaction.
Therefore, if you want to protect yourself from a less than excellent service, you should check the category of certified members or inspecting members.
You can never be too careful!
The "Organisme d'autoréglementation du courtage immobilier du Québec" (OACIQ)
The Organisme d'autoréglementation du courtage immobilier du Québec (OACIQ is a non-profit organization whose mission is to protect the customers of professionals in the building industry.
It oversees the profession with strict rules that aim to ensure the quality of the real estate and mortgage brokerage industry in Quebec.
You can refer to it whether you want to sell or buy a property.
The OACIQ also provides you with a host of tools that will help you to obtain services that meet your expectations, including:
Sound advice;
A network of inspectors whose skills are verified by the organization;
Valuable resources;
Customer assistance services.
The National Building Inspectors and Experts Association (ANIEB/NBIEA)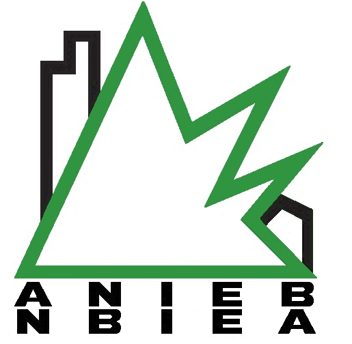 The National Building Inspectors and Experts Association (ANIEB / NBIEA) has only been around since 2008 but still stands out as an important resource for real estate brokerage.
Thanks to it, you will be able to access a directory of professionals that will allow you to find a building inspector in your area or the name of the company with which you would like to do business.
For the ANIEB, it is important that you can trust your building inspector by knowing that he is qualified and a certified professional.
This is the reason why the ANIEB carefully chooses its members, requiring them to:
Pass a skills assessment exam;
To improve one's knowledge annually through continuous training. The member must provide proof that he has accumulated a minimum of 20 units.
To have an error and omissions insurance plan that will protect consumers against questionable services;
Submit a curriculum vitae and sample inspection report;
To respect the rules and the code of ethics provided by the organization;
To pay the membership fees it charges, by offering discounts to new graduates.
Experience required to be a member of the National Building Inspectors Association (ANIEB):
The professional building inspector must have accumulated more than two (2) years of experience and have carried out a minimum of 250 paid inspections.
The professional building expert must also have practiced for a minimum of two (2) years during which he completed more than 100 hundred building assessments.
He must have specific qualifications in a sector of competence relating to the building and its constituent elements.
His recognition by various other bodies as a professional building expert is also required.
The services offered by the National Building Inspectors and Experts Association (ANIEB):
This non-profit organization is an association of building experts and inspectors who have come together to promote the professionalism and excellence of building inspection services.
The members have established the goal of optimizing the quality of professional expertise so that you have access to a service that meets your expectations.
The members of the ANIEB have, therefore, unanimously chosen to comply with the ANIEB standards for building inspection practices which comes from the most rigorous standards submitted by the organizations that govern the real estate industry in Quebec.
The Quebec InterNACHI Association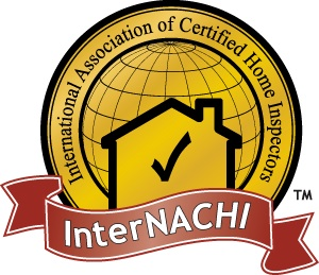 The InterNACHI Association of Quebec is the Quebec version of the largest association of building inspectors in the world (nearly 20,000 inspectors from around the world).
Its mission is to protect consumers by offering them the services of duly trained and experienced experts.
To be a member of this organization, professionals must pass a rigorous skills assessment exam and adhere to the association's values ​​of honesty, competence, and integrity.
This means that the directory of inspectors that the InterNACHI Association of Quebec puts at your disposal allows you to find a professional who works in your city of residence and speaks your language and has a certification of credibility and quality.
The mission of this association: Once inspected and well-inspected" is their mission.
The inspectors are rigorously trained and continuous quality control is important in order to protect consumers!
InterNACHI also offers a unique guarantee: a buy-back of your property at the price you paid if, within 90 days of purchasing the property inspected by a member of this association of building inspectors, you discover an omission violating the InterNACHI Standard of Practice.
All areas of the building that are easily accessible should be inspected, such as:
outside the building,
the structure,
attic;
the foundations,
the roof,
inside the building,
the heating system,
the ventilation / air-conditioning system
the electrical system,
the plumbing system,
doors and windows,
the garage,
etc.
Since December 2015, InterNACHI-Quebec is an association of building inspectors recognized by the OACIQ (the self-regulatory body for real estate brokerage in Quebec).
The OACIQ is a para-governmental organization whose mandate is to enforce the Real Estate Brokerage Act.
Thus, according to article 81 of the regulation on the conditions for carrying out a brokerage transaction, only building inspectors who are members of a building inspectors' association recognized by the OACIQ can be recommended by a real estate broker to conduct a pre-purchase inspection.
The real estate agent also has the duty to offer a potential buyer a full pre-purchase inspection conducted by a building inspector who is a member of an association recognized by the OACIQ.
Thus, you will be assured that the latter:
holds professional liability insurance in the event of omissions, faults or errors,
adopts an inspection service contract approved by the OACIQ,
examines systems and their components according to an approved building inspection standards;
presents a written report to the prospective buyer who hired their services.
The Canadian Association of Home Inspectors of Canada (CAHPI/ACIBI)

The Canadian Association of Home Inspectors of Canada (CAHPI) is one of the oldest associations in the country.
The organization, which is recognized for its rigorous quality standard, was founded in 1982.
It offers a number of resources for the clientele and the inspectors themselves, including training, reference books and a code of strict ethics that professionals must respect.
Integrity, honesty, objectivity, and courtesy: these are the guidelines of its code of ethics which guarantees that you obtain services that:
are high in quality;
meets your needs and expectations;
courteous;
At a reasonable and fair price.
How can you verify an inspector's membership in one of these associations?
Verifying the membership of an inspector does not require rocket science.
In fact, all of these organizations have directories and databases which list their members so you can easily find out the status of your potential expert.
With that in mind, you should not rely on the member catalogs that are available on association websites.
Some organizations do not update their data regularly which can lead to confusion and errors.
Therefore, contacting an association by phone or email is a better idea.
What if the inspection service you received is disappointing? Refer to Associations
One of the roles of professional associations that oversee the quality of inspection services is to subject the experts who are members to a rigorous code of ethics. Consequently, if you are the victim of a poor service, you can take advantage of these measures by the various associations.
In Quebec, the National Association of Building Inspectors and Experts (ANEIB) is responsible for the inspectors' code of ethics. ANEIB also provides you with a form that you can fill out if you believe you have been given an inferior service. You only have to enter your contact details and describe the subject of your complaint. You can finally send this document to the organization who will contact you as soon as possible in order to resolve the situation.
The Association of Building Inspectors of Quebec (AIBQ) offers a directory of tools designed to help you deal with a service that you consider to be of poor quality.
If you receive an unsatisfactory service, you can reach the ethics committee of the Canadian Association of Home Inspectors (CAHPI) by telephone or email.
Would you like to avoid falling prey to an inspector with little credibility who will offer a less than satisfactory service?
Are you looking for a reliable professional?
Fill out the form on this page and connect with the best home inspectors in your area.
Home Inspection Quotes will be happy to put you in touch with experts who are members of credible associations.
Receive 3 free quotes using just one short and simple form, free of charge!
Ask about the insurance of your future inspector!
Prevention is better than cure!
Before hiring a professional, even if he is a member of an association, you should find out about the error and omissions insurance plan that he holds.
Speak to the inspector you are considering and ask them for their policy number.
This will help you protect your interests and avoid getting an unsatisfactory service.
Choose the right inspector (resources, advice, and deadlines) with Home Inspection Quotes
If you have plenty of time to find a reliable inspector, you can still follow these steps independently:
Communicate with the various associations to obtain the contact details of a professional who works in your region;
Call the inspector you are considering to ask for their rates and obtain the number of their insurance policy;
Contact the insurance company responsible for your expert's policy to confirm its validity.
As you can see, this is a tedious process for the most meticulous customers.
If you want to get quotes from three inspectors working in your area who are properly trained, insured, and are members of a credible professional association, you can just fill out the form on this page.
The mission of Home Inspection Quotes is to put you in touch with professionals who will be able to offer you quality services- experts who meet real estate and mortgage brokerage standards in Quebec and Canada.
Find a reputable home inspector for your pre-purchase inspection today using our short online form below!
Get FREE and NO OBLIGATION QUOTES to save time and money.