How much does a pre-purchase home inspection cost? Your building inspection at the best price
Do you want to buy a property?
A pre-purchase inspection is required to make sure that there are no unpleasant surprises waiting for you such as major work that you do not suspect.
In this article, you will get all the information you need about the cost and the role of a building inspector.
How much does a pre-purchase inspection cost?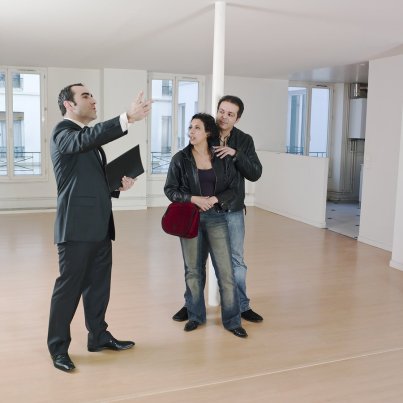 First of all, it should be noted that there is no fixed price for a pre-purchase inspection in Quebec. Prices may vary from one area to another.
Regarding the inspection of a residential property (or undivided condo), you can estimate the cost of the pre-purchase inspection between $400 and $600 plus taxes. Some inspectors may charge a surplus of approximately $50 if the house is over 50 years old.
For a (split) condo, you will probably pay less, between $400 and $500 plus taxes. The fact is that condos are generally smaller than a house which reduces the time required to carry out the inspection as well as fees to pay to the building inspector.
The price for a multiplex inspection depends on the number of units. If it takes between $600 and $700 for a duplex, it is better to allocate between $700 and $800 for a triplex. As for the inspection of a quintuplex, the costs can be as high as $900.
You may also want to have only a part of your building inspected.
To check the roof and attic or to check the exterior of the home and the lot, a pre-purchase inspector will generally charge between $150 and $250.

Inspection of the foundation drain and detection of heat loss (thermal inspection) will cost on average between $200 and $300.

Finally, if you wish to have an attached garage inspected, some inspectors may charge additional fees ranging from $25 to $50.

Keep in mind that the price of inspecting a home may vary if the property you are inspecting has more areas to be inspected. The prices mentioned above are indicative to help you understand the general rates.
What needs to be checked by the building inspector?
 A host of things will be checked when you hire a home inspector.  He checks the structure and assesses the risks to your health.
 Here are some examples of what should be checked:
 The presence of radon in the soil (highly harmful and carcinogenic gas)
Risks associated with asbestos vermiculite
Inside homes built between the 1950s and the early 1980s, insulating foam sheets (mineral wool) often contain asbestos vermiculite (pellets that look like feed for hamsters). It is important not to stir this insulator so as not to breathe the highly carcinogenic asbestos particles which would emerge from it. In the 1970s, this type of mineral wool was mainly used to insulate attics. An inspection duly carried out by a professional inspector from the Home Inspection Quotes' network may reveal the presence of vermiculite in your home.
Air quality, i.e. ventilation, humidity and the presence of toxic fumes, among others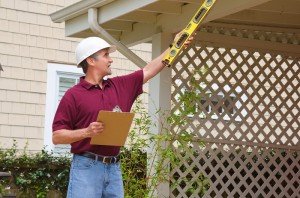 Since the home inspector has all the knowledge necessary to spot many potential problems, he will also be able to protect you from mold. He will therefore be able to identify places that are conducive to the growth of mold such as a room with a slightly higher humidity level than normal.
Land whose slope brings rainwater towards the house
Dangerous structures such as stairs or balconies
The foundations
The place is full of attractive features and possible underlying problems. A pre-purchase inspection by fiber optic camera will reveal if the roots of these trees have made their way to the water contained in the drains foundation, causing cracks or plugging of them and risk of water infiltration by the foundation of your home. Also, the foundation drains of older houses were sometimes made with cement, hence, a risk of breakage due to the effect of frost and thawing.
If you want a home located in an environment where construction is more recent, a pre-purchase inspection will reassure you as to the quality of the installation of the foundation drain: adequate crushed stones, a counter-channel that removes water from your home, pipes that are not deformed by the pressure of the ground, etc. Finally, if you plan to buy your new home in an area where the soil is sandy (numerous iron particles), a pre-purchase inspection of the foundation drains will establish whether they are affected by ferrous ocher. A camera inspection will show if there is this reddish and muddy deposit that can block the duct.
The presence of water infiltration 
Buildings with flat roofs are present in many municipalities in Quebec. Many defects that can cause water damage can be hidden in this type of roof. Not visible and difficult to access, it often happens that only building inspection professionals can detect them. Certain situations should not be taken lightly, such as:
damaged sealer,
water infiltration,
presence of vegetation on the roof,
ripple or bubbles in the membrane,
clogged drains …
In fact, many such problems that can arise with any type of roof.
Electric input capacity
Blocked pipes (foul odor)
Also, some cracks in the walls can be highly problematic or superficial. A professional will be able to distinguish between the two in order to give you the correct time because there is a huge difference between a damaged gypsum sheet and a structure which is likely to collapse in the medium or long term. This is the case with the presence of pyrrhotite in concrete, in particular.
Learn more about hidden defects in a house.
Why is it worth hiring a pre-purchase inspector?
 Real estate transactions involve large sums of money that have a huge impact on people's finances. It is, therefore, important to obtain a detailed analysis of the condition of the property as you would with a used automobile which is inspected by a garage.
As the Canadian Association of Home and Property Inspectors (CAHPI) states,
"The buyer, seller, owner, or anyone wishing to make an informed decision on a house or property based on objective information must call on a professional CAHPI member for the building inspection"
In Quebec, a building inspector is not subject to specific regulations as is the case for real estate brokers, for example. This absence of a legislative framework, therefore, does not allow consistency in the quality of the services offered which makes your choice of an inspector more difficult.
By completing the online request form on this page, you will receive, promptly and free of charge, up to three (3) quotes from reputable building inspectors in your area.
 You are under no obligation to hire unless you are completely satisfied.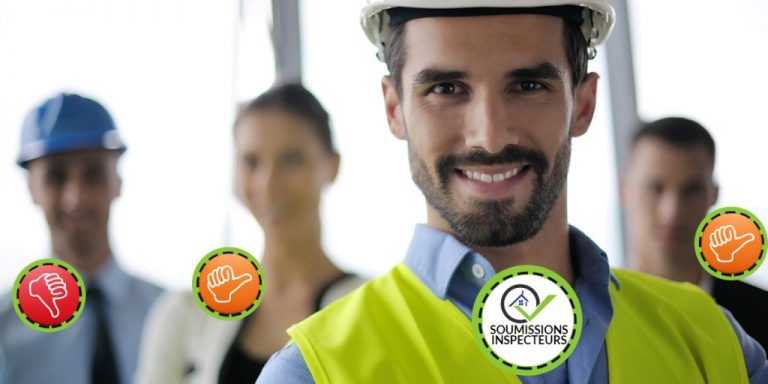 It is advisable to take the time to compare the offers received. Above all, don't make the mistake of only comparing prices. It is important to consider several other factors:
9 Criteria for choosing a pre-purchase inspector
How long has the inspector been conducting building inspections? Does he have the practical experience necessary to do a competent job?Experience is directly proportional to the capabilities and knowledge in the field of building inspections, and therefore to the reliability of the inspectors who responded to your request for a quote.
What is his specialty?A residential building includes, in addition to single-family homes, multi-family units (duplex, triplex, etc. which do not have more than 3 floors and whose area is less than 600 sq. meters, excluding the basement), condos (divided or undivided), buildings which are 40% for commercial use and 60% for residential use, etc. What is the area of expertise of the inspectors who responded to your request for a quote?
What does the offer include?A duly completed quote should include the items that will be inspected, both inside and outside the property. Is the pre-established list of elements to be inspected as recognized by the OACIQ followed?
How much time is allotted for the pre-purchase inspection?A minimum of 2 to 3 hours should be allotted to the pre-purchase home inspection. More time may be required if the residence is older, larger, or if you have more specific requests.
Is your presence encouraged during the pre-purchase inspection?The professional inspectors of Home Inspection Quotes know that by being on site, during the pre-purchase inspection, you will have the opportunity to clarify certain points in order to correctly interpret the report that will be given to you later.
Has the building inspector updated his technical skills and knowledge with continuing education?

If a building inspector is concerned about staying up to date by following a continuing education program, this demonstrates his interest, his level of knowledge and his professionalism.
Is the inspector a member of a recognized association?If this is the case, you will have a venue for filing a complaint if it becomes necessary. For example, if the inspector is also a building contractor and offers to make the required repairs or improvements, there is a conflict of interest. You could report the situation to his association.
How is the pre-purchase inspection report written?An inspection report must be written clearly, be detailed, and precise. Ask to see a previous pre-purchase report and check if customer names have been hidden from view for the protection of privacy.
A pre-purchase inspection report must be professional as it constitutes a legal document in the event of a lawsuit.
Has the inspector purchased professional insurance in the event of errors, omissions, and faults?Ask for proof of this insurance because it will protect you by certifying that it will take responsibility for an inadvertent mistake made during the inspection.
To conclude on the question therefore: should we then inspect the property ourselves to save money? The answer is NO! Even if you are knowledgeable in construction, there are too many factors to consider in order to produce a credible analysis and detailed report. You could miss something major that will ultimately cost you a small fortune.
We therefore advise you to choose an inspector who is a member of the Association of Building Inspectors of Quebec or the Canadian Association of Home and Property Inspectors. These associations are responsible for ensuring the quality of the services provided.
Also, are you aware of all of the possible violations of the building code and standards? It is important to have the proper knowledge to avoid future complications.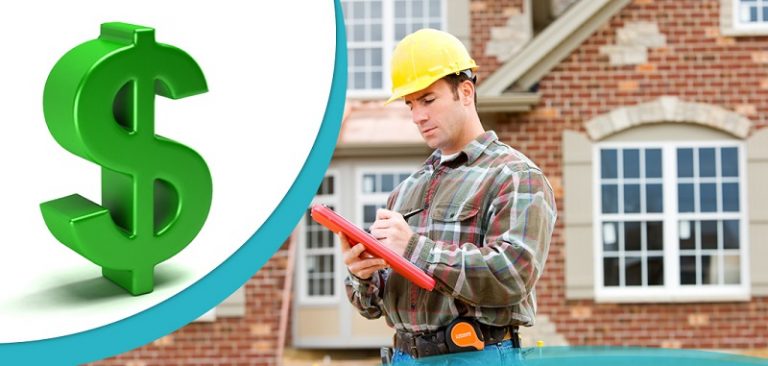 Compare the prices for your pre-purchase inspection now!
 With Home Inspection Quotes, you can quickly get up to 3 free quotes from qualified building inspectors in your area. We have partners across Quebec:
| | |
| --- | --- |
| Montreal | Gatineau |
| Laval | Sherbrooke |
| Verdun | Chicoutimi |
| Mirabel | Trois-Rivières |
| Point-aux-Trembles | Jonquière |
| Blainville | Nicolet |
| Repentigny | Maskinongé |
| Quebec | Louiseville |
| Lévis | Etc. |
By using our services without charge or obligation, you will no longer have to wonder if the inspector you have hired is competent. We have carefully screened all our partners for your peace of mind.
Since our partners are in direct competition with one another, you are guaranteed to receive competitive quotes so you can find the best price. You will save time and money by using our vast network to find a credible home inspector.
Contact us now using the form on this page to receive detailed quotes for services that could save you a lot of money!